What is Required for Certification?
Upper Body and Lower Body courses are a prerequisite for the four-day Certification course and can be completed as hands-on, live online, on-demand webinar, or a combination.
In order to maintain current Certification, providers must recertify every three years.
What you'll learn
Master the anatomy of lower body muscles and nerve pathways, postural imbalances and treatment methods.
Step-by-step evaluation process
Nerve pain

Painful or weak movements

Symptoms analysis

Postural analysis

Muscle tests
How to treat
Passive and active treatments

100% soft tissue

Non-invasive method; no thumb work
Practical elements
Professional documentation methods

Marketing, charging and billing
Benefits of Certification
Increase Your Reach
Receive a listing on the MyoKinesthetic System site with a link to your website and contact information

Network with practitioners from other cities to treat friends, family and traveling referrals
Expand Your Practice
Market your new skills to current and future patients and other health providers

Increase patient referrals and improve your earning potential
Stay Ahead of the Curve
Be on the forefront of the latest techniques and developments

Stand out from others in your organization

Boost your resume with a new set of skills
Certified providers also have the opportunity to gain valuable experience assisting Dr. Uriarte in classes.
Certification Schedule
8:00am - 8:15am
Anatomy of the ANS
8:15am - 9:15am
Thoracic Postural Assessment
9:15am - 10:00am
Full Body Postural Analysis
10:00am - 12:00pm
Named Conditions, Nerve Levels, Upper Bilateral Movements
1:10pm - 1:50pm
Posture Speed Reading
1:50pm - 3:45pm
Named Conditions, Nerve Levels, Upper Bilateral Movements
3:45pm - 6:30pm
Seated Movements, Named Conditions
8:40am - 9:15am
Posture Speed Reading
9:15am - 12:00pm
Named Conditions, Nerve Levels, Upper Bilateral Movements
12:30pm - 4:15pm
Seated Movements, Nerve Levels, Named Conditions
4:15pm - 4:55pm
Posture Speed Reading
4:55pm - 5:30pm
Named Conditions and Nerve Levels for Bedwetting, Gout
6:15pm - 6:30pm
Questions
Day Three 8:00am - 6:30pm
8:00am - 11:15am
Complete Remaining Movements
11:15am - 12:00pm
Posture Speed Reading
12:30pm - 2:10pm
Thoracic Treatments
2:10pm - 5:45pm
Combo Treatments, Differentiate with Movements and Posture
5:45pm - 6:30pm
Posture Speed Reading
8:00am - 12:00pm
Combo Treatment, Differentiate with Movements and Posture
12:30pm - 4:45pm
Differentiate Combo Treatments
4:45pm - 5:45pm
Extra Specific Treatments
5:45pm - 6:15pm
Posture Speed Reading
6:15pm - 6:30pm
Questions
Our Past Graduates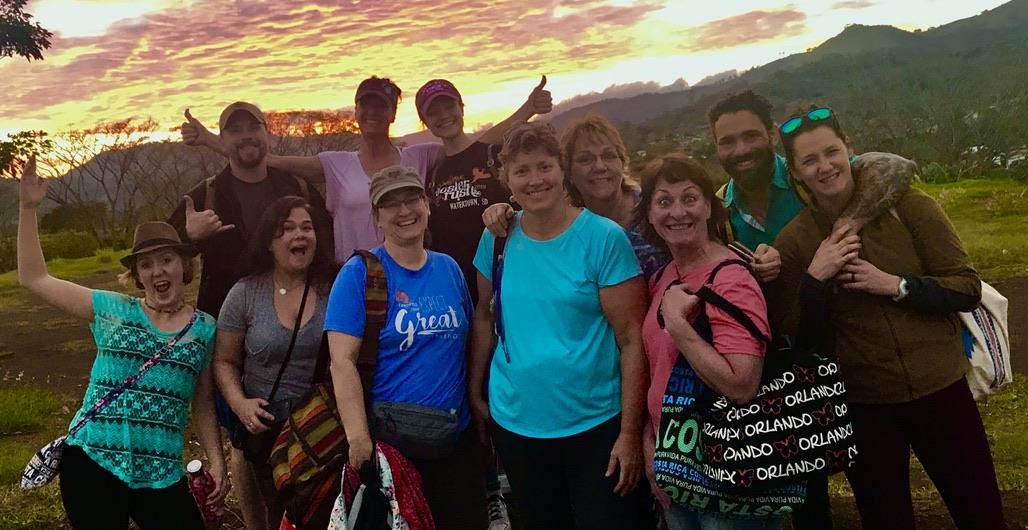 Week One January 2020
Costa Rica
Bridget Mance, Brandon Mance, Juliet Williams, Michelle Shoemaker, Sheila Grabow, Rose Grabow ,Brenda Zagula, SB, Sheila Houser Zealand, Jeccel Ortiz, Kathryn Fierimonte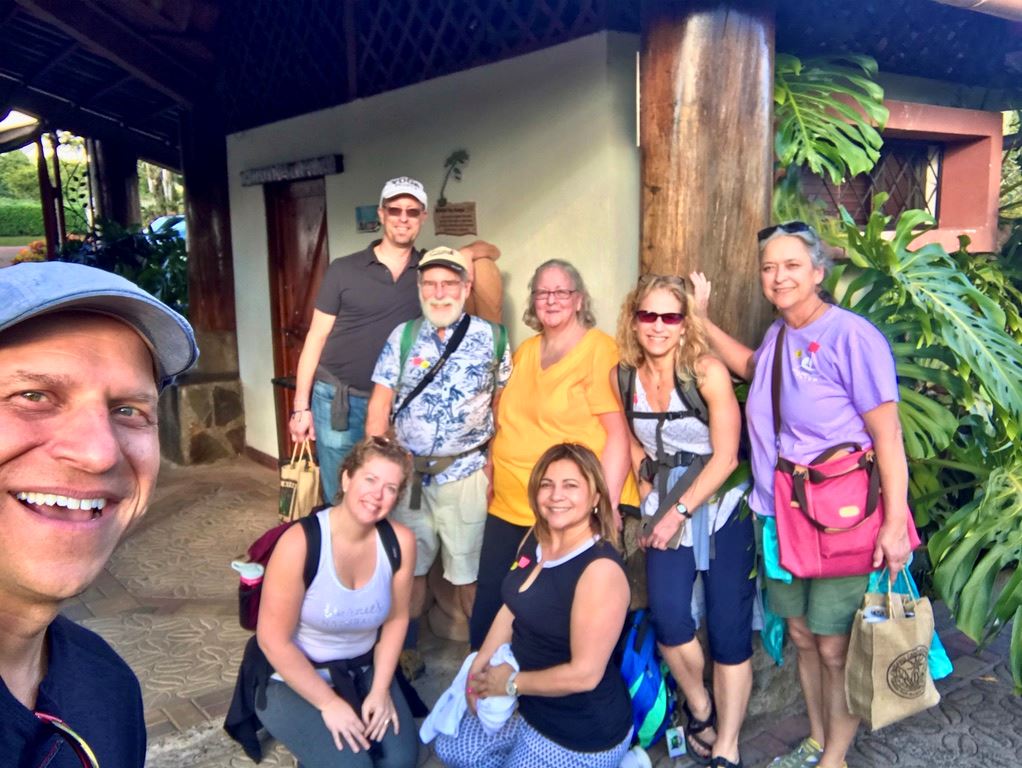 Week 2 January 2020
Costa Rica
Bill Rodowski, Jeff Lebovitz, Susan Lebovitz, Suzy Cornell, Miriam Qualls, Marnie Scott, Elizabeth Juarbe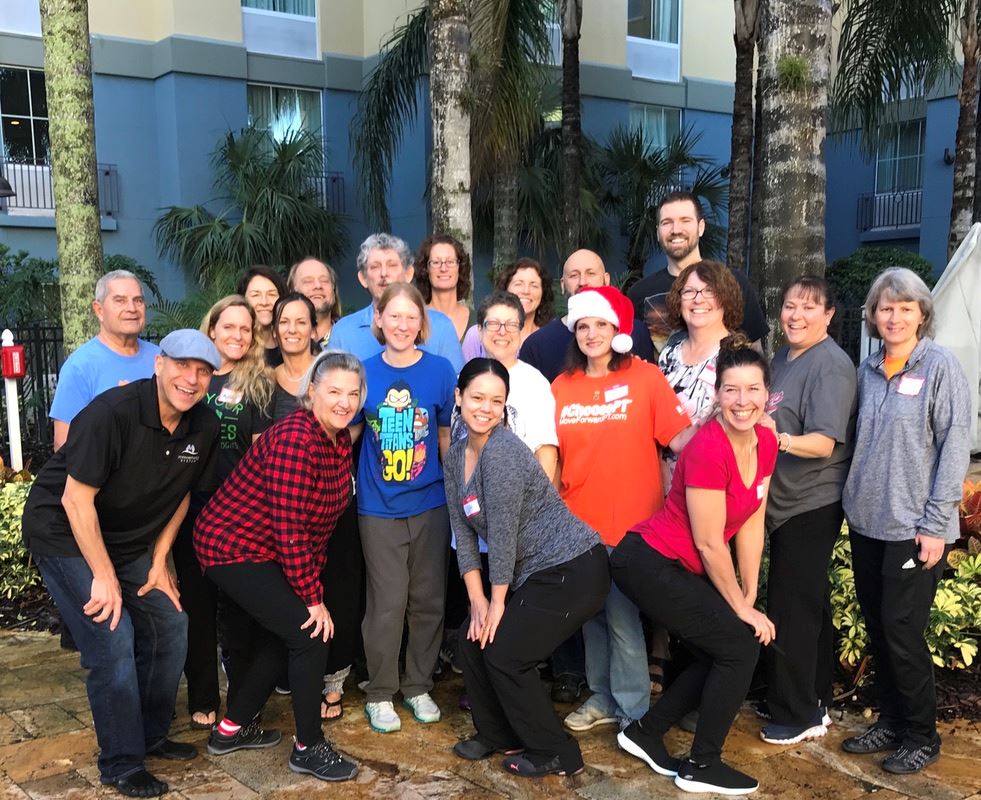 Julie Gaiser, Kelly Johnson, Angela Ertl, Leah Juarez, Carole Zinnel, Jessica Gunnink, Shiri Rosenstein, Paula Accomando, Wendy Kourie, Kim Greer, Patrice Masson, Stevie Fieser, Camille Chivers-Forland, Cameron Bigge, Richard Morgan, David Fruhauf, Daniel Berardinelli, Kimberly Gumz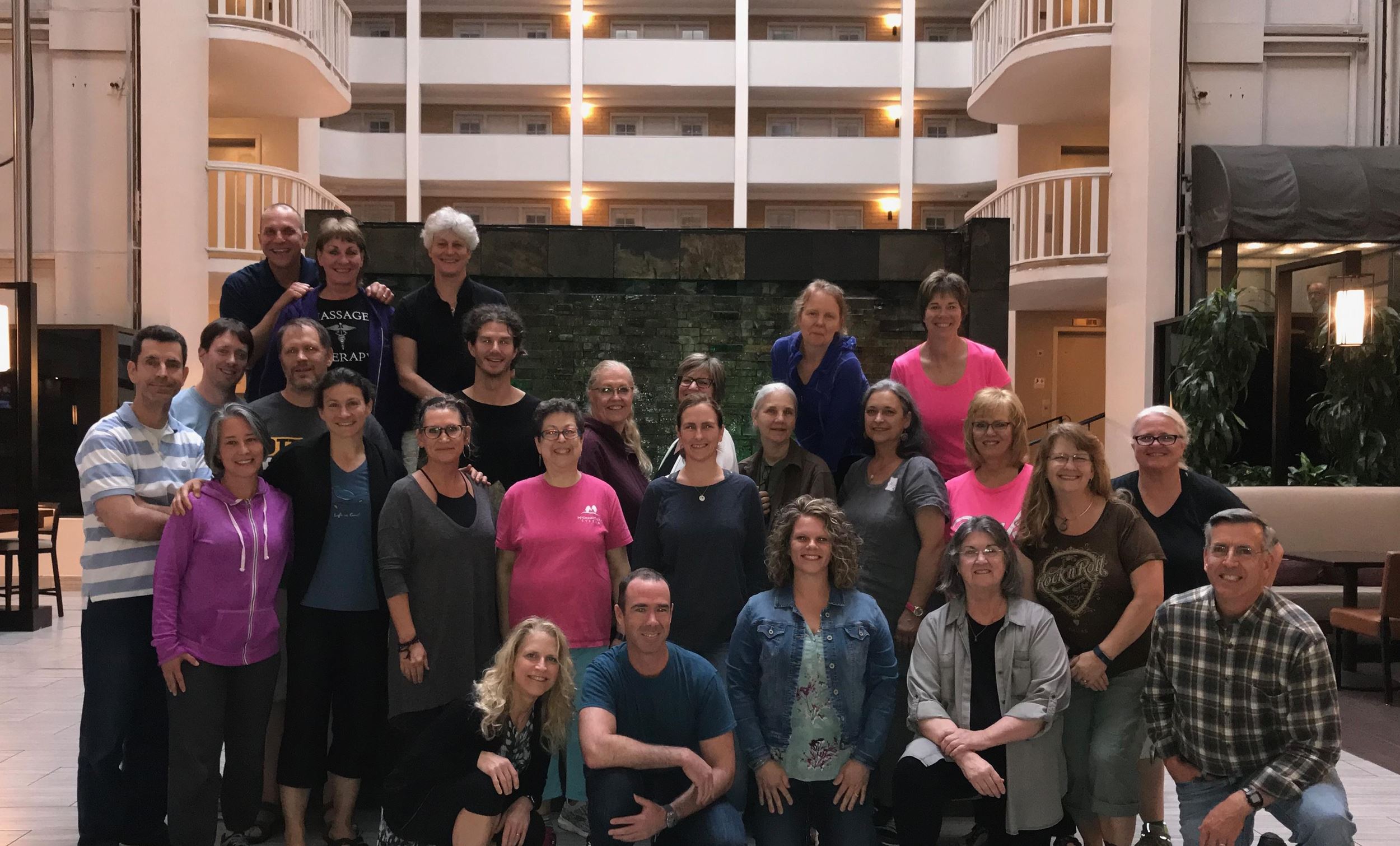 Tim Borowski, Tim Cavanaugh, Nyla Christensen, Suzanne Cornell, Karen Craft, Heather Easton, Bryan Fedor, Stephanie Forsberg, Lisa Fougere, Charles Houlding, Miko Jefferson, Novella Kennedy, Joni Klawitter, Theresa Koziell, Shiri Krasner-Rosenstein, Katie Lindgren, Kathleen Munden, Erik Niggemeyer, Kelley Patrick, Miriam Qualls, Paul Regnier, Cec Smith, Jill Weber, Carol Wright, May Yorks, Sheila Zealand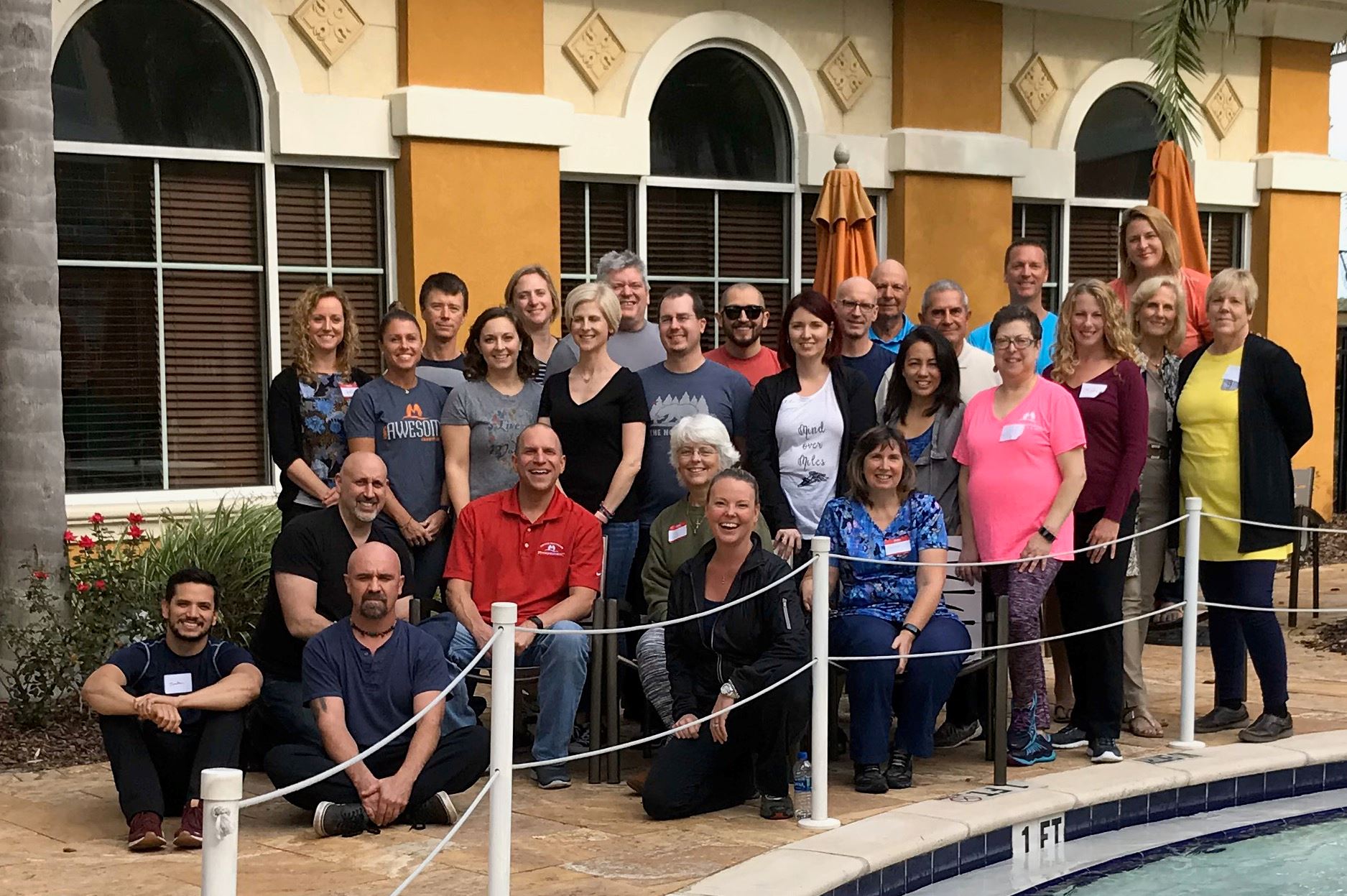 Daniel Berardinelli, Dennis Bilas, Angela Christie, Lynne Glace, Robert Grayson, Michele Gust, David Hendrickson, Simon Hochuli, Karen G Jackson, Valerie Jacobsen, Brian Jones, William Kelley, Laurie Kessen, Peter Kowalkowski, Susanne Kowalski, Shiri Krasner-Rosenstein, Joanna Krueger, Joy Laver, Heather Norlander, Jonathan Parr, Erin Rosso, Alexandra Runyon, Roy Schmidt, Holly Skerven, Sherry Wheaton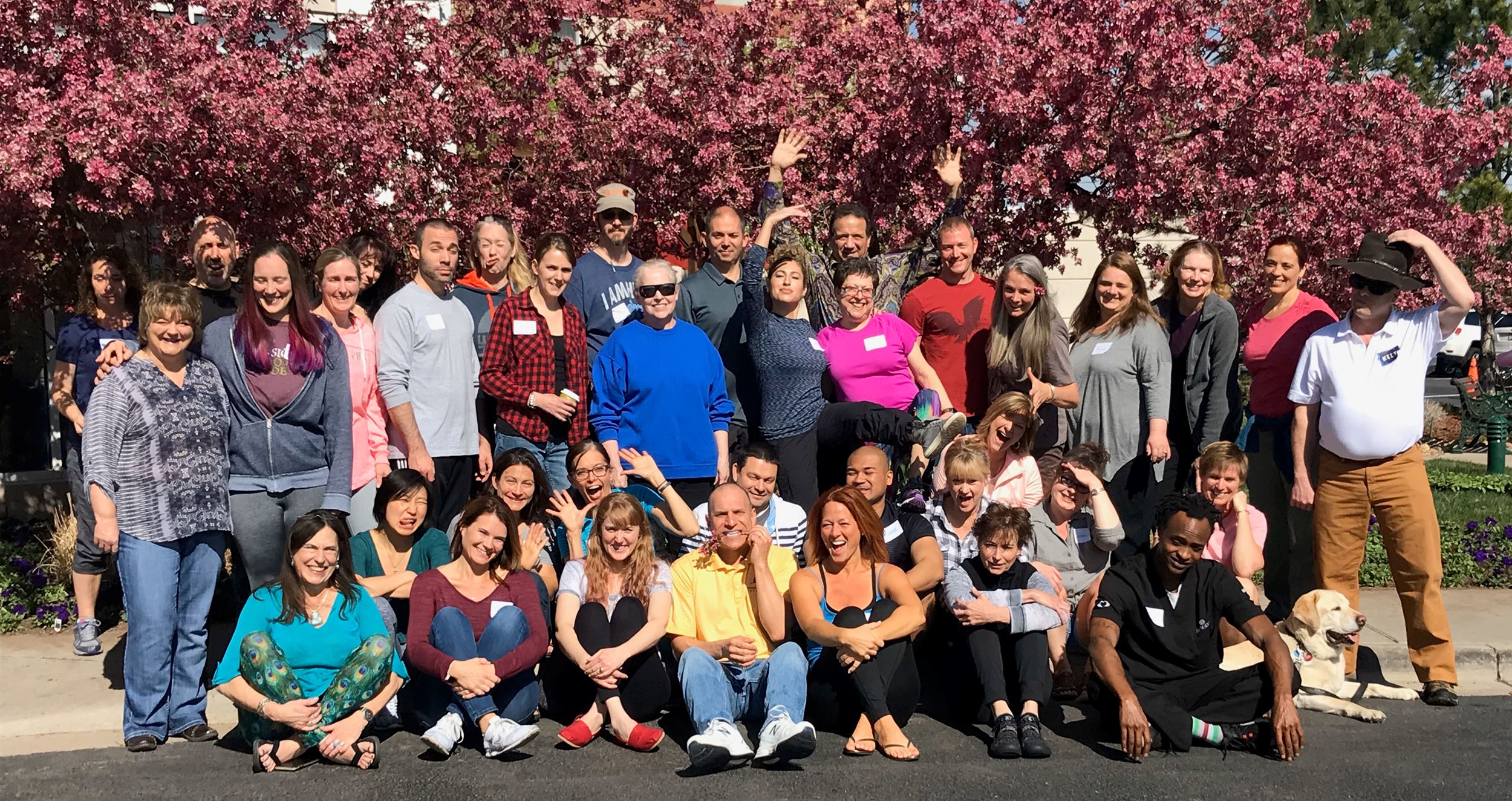 DeAnn Ailport, Nancy Allen, Michele Barney, Renee Batulanon, Danny Berardinelli, Joy Bounds, Horace R. Busch III, Nyla Christensen, Tricia Cobb, Wanda Conway, Cynthia Dickmeyer, Christopher Downing, Megan Fain, Kathleen Ferguson, Lisa Fougere, Michael Gallo, Merey Kate Grearson, Rachael Hruseborne, Laura Jahnsen, Ravi Kaufman, Keith Konegen, Shiri Krasner-Rosenstein, Bridget Mance, Amy J Monaco, Keith Morehouse, Cindy Moyer, Paula Nickel, Twila Noe, Gretchen Pace, Ellen Perez, Adam Whitman, Charlie Wichser, Joan Wise, Suzanne Woody, Hiroko Yaguchi, Connie Yust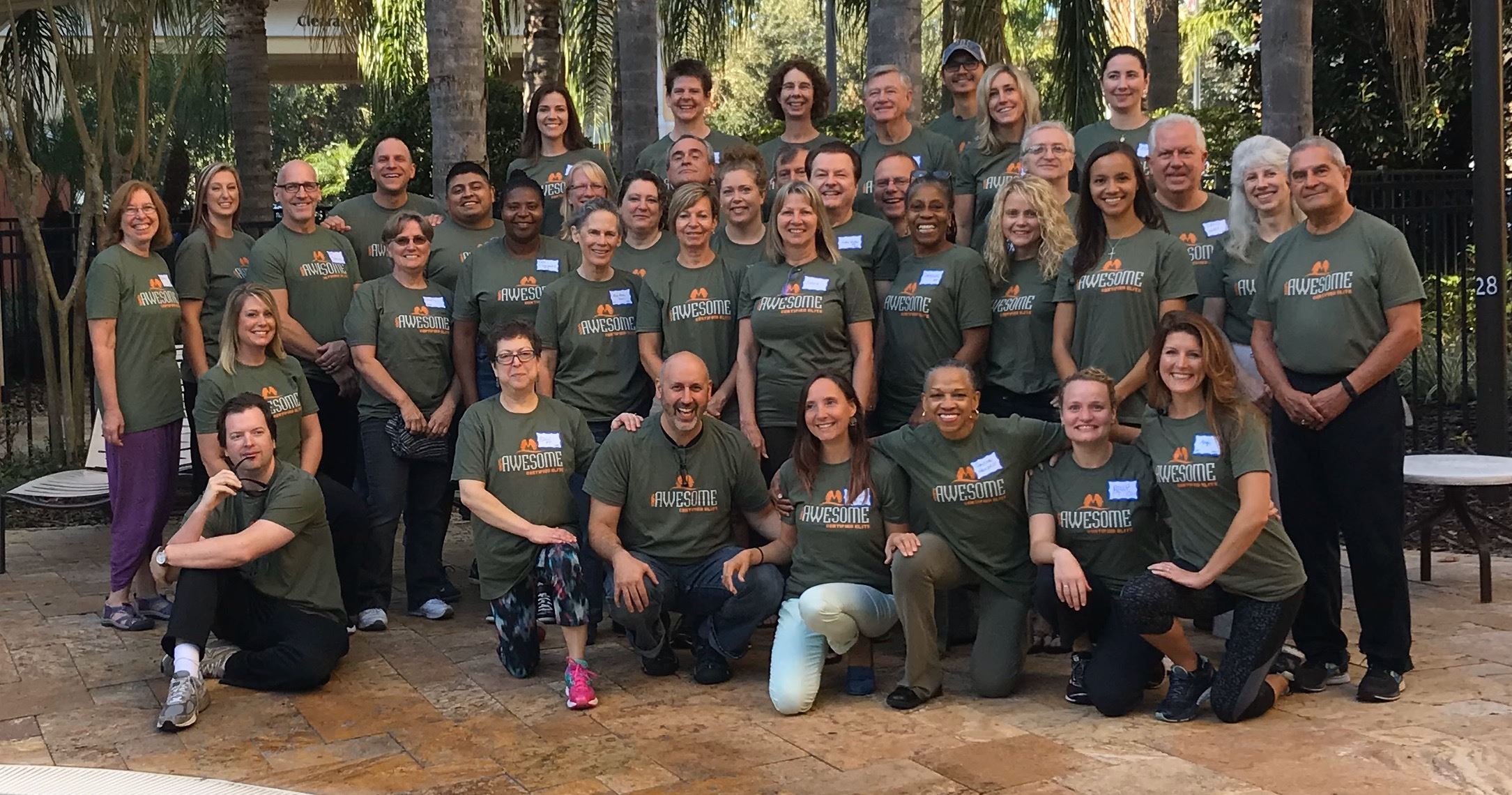 Jodi Adams, Jessica Adams, Kari Babler, Bryan Baker, Angela Basham, Daniel Berardinelli, Betsy Bickel, Jill Blomgren, Hamufari Chiweshe, John DiVelbiss, Cynthia Fisher, Karen Foust, Savitri Frizzell, Shelly Fuchs, John Hedin, Mary Anne Hines, Dan Johnson, Erica Johnson, Shiri Krasner-Rosenstein, Lucie Lasnier, Sheri Lawler, Deirdre Lovell, Morgan McGee, Jamie Mixer, Andrzej Raczynski, Antonio Salinas Jr, Marnie Scott, Patricia F. Shelesky, Gudrun Strmic, Oscar Villanueva, Bradley Walker, Kelly Wheeler, Deborah Wilson, Karmen Woelber, David Wolf, Jennifer Wolfe, Steve Wychock,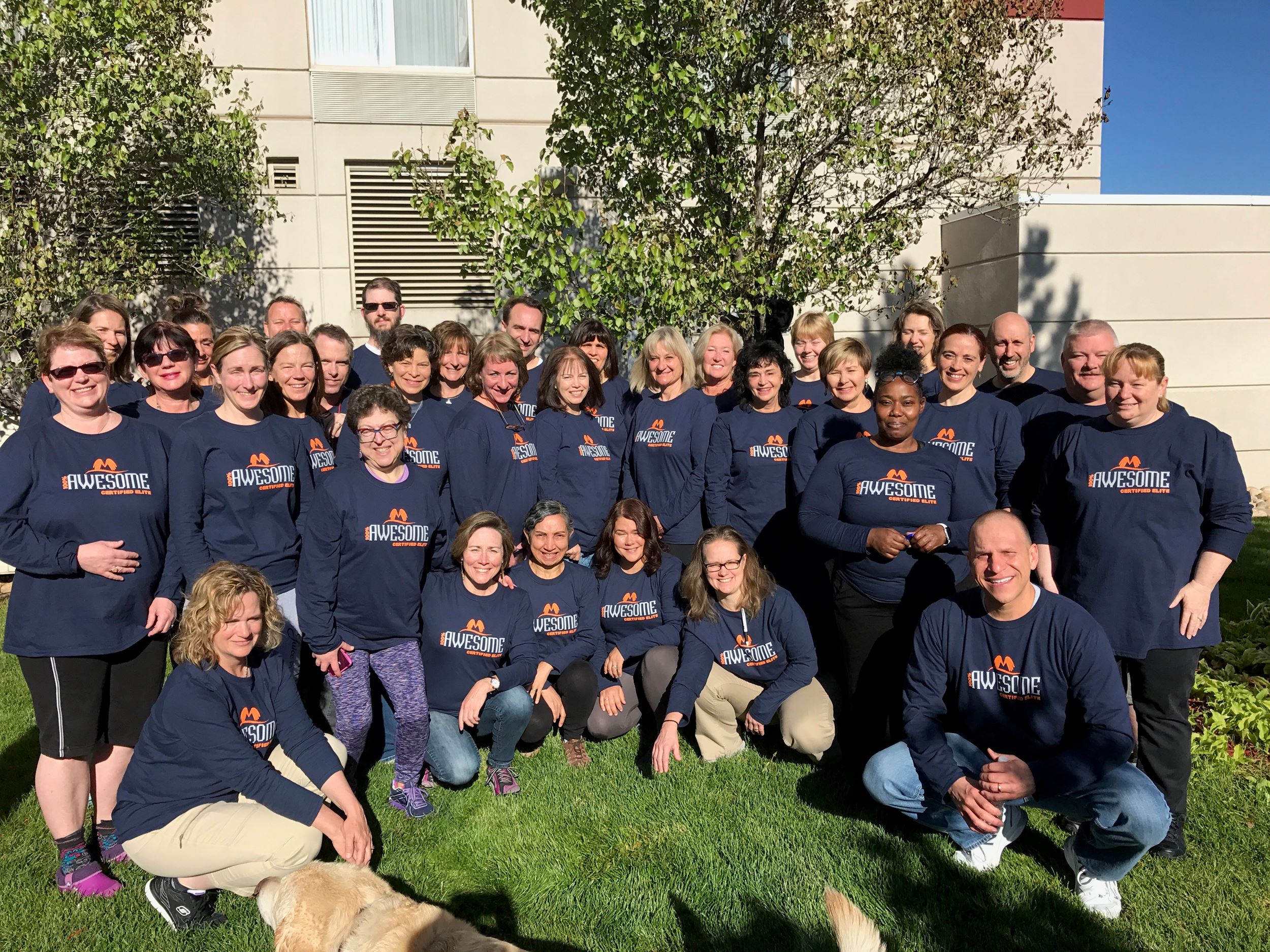 Janelle V Axtell, Daniel Berardinelli, Sandra Bertrand, Gretchen Carrubba, Nyla Christensen, Robert Cox, Elizabete Cruz, Chris Downing, Kathryn Fierimonte, Merey Kate Grearson, Theresa Haynie-Burns, Ashly Hensel, Kimberly I Hooser, Cynthia "C" Koconis, Keith Konegen, Marcia Leighty, Clint Leighty, Melissa Logue, Letteimaschaum Mack, Eileen Mason, Vicki McCoy, Cleta McDonald, Nina Montone, Robyn Moug, Charlene Rayers, Shiri Rosenstein, Wendy Schauer, Michelle Shoemaker, Linda Uptain, Peneloope G Wesolick, Juliet M Williams, Sheila Zealand, Troy Zigman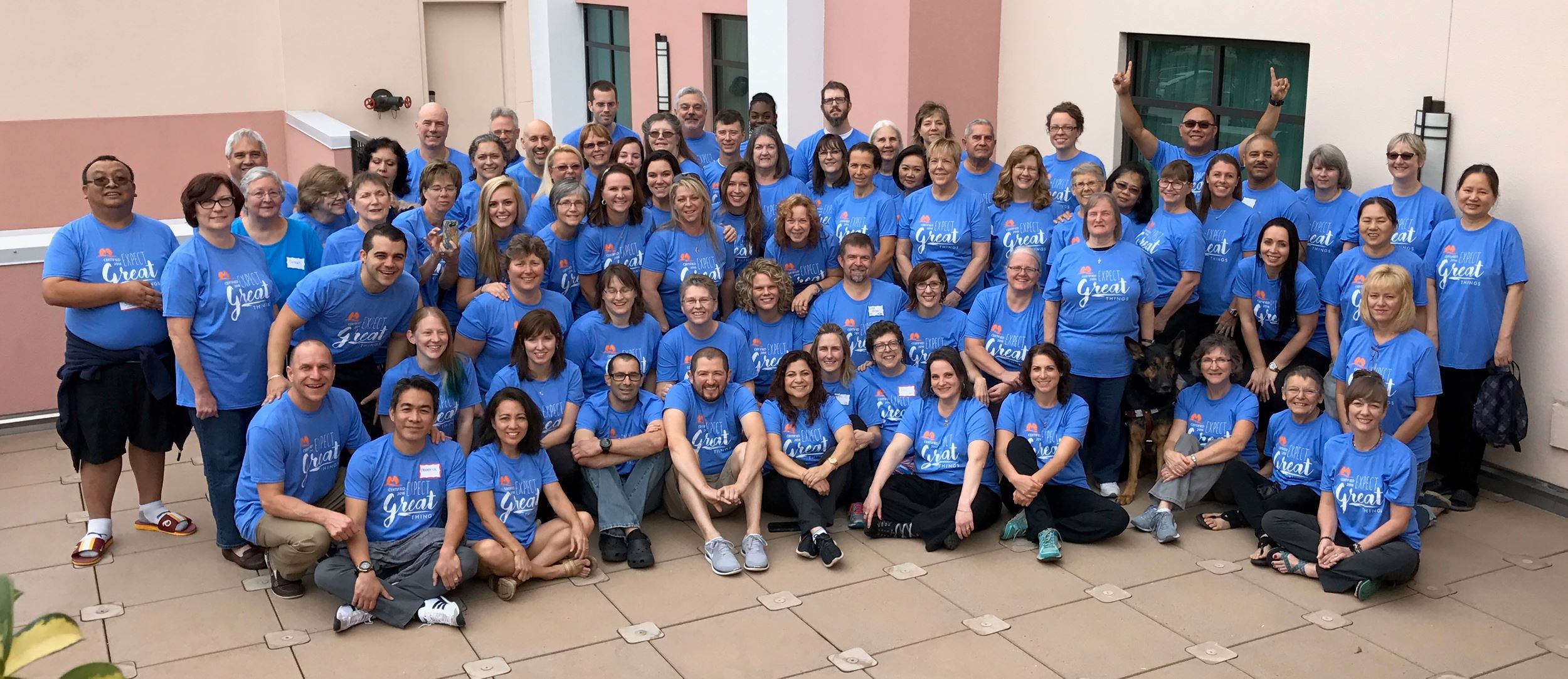 Paula Accomando, Kathy Adams, James Adams, Samual Bair, Danny Berardinelli, Kristy Berge, Tracie Bollinger, Shelly Breunig, Kari Brody, Linda Carley, Gudrun Cheff, Sombat Chit-Arkhah, Camille Chivers-Forland, Nyla Christensen, Karen Craft, Jodi Decker, Christopher Downing, Shimon Eliezer, Rhoda Fahr, Mario Fernandez, Stevie Fieser, Julie Gaiser, Sheila Grabow, Brandalen Leibel, Susan Graves, Chayla Green, Kimberly Greer, Meagan Hafkemeyer, Orawan Hanwongpibul, David Hendrickson, Karen Heyden, Billy Holt, Irene Hujsa, Karen Jackson, Valerie Jacobsen, Elizabeth Juarbe, Kurt Kallmeyer, dayle kane, William Kelley, Novella Kennedy, Laurie Kessen, Joni Klawitter, Laura Kuesel, Susan Lebovitz, Katie Lindgren, Brian Malloy, Frederick Manalo, Sarah Manley, Betty Matheis, Brian Moy, June Mullett, Kit Munden, William Neckman, Hillary Nixon, Danielle Paris, Kelley Patrick, Louise Pearce, Marcella Pullmanova, Miriam Qualls, Joyce Rolph, Shiri Rosenstein, Melissa Schauer, Cec Smith, Rebecca Stipp, Chad Summers, Gunniga Sumudtakupt, Hanz Tabora, Deborah Tanzuaco, Lindsey Vogel, Denise Wentzstein, Miriam Wong, Brenda Zagula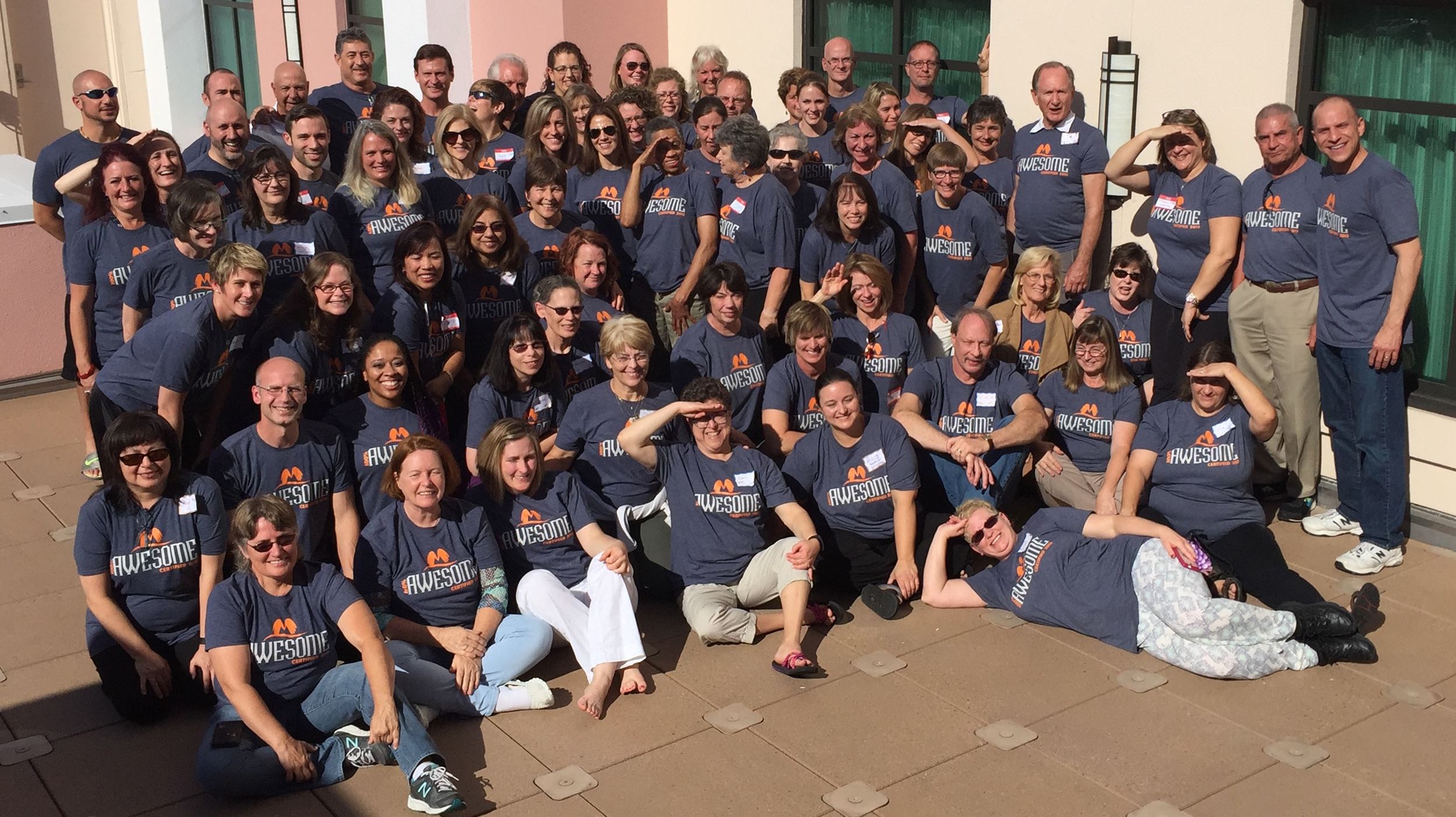 Anthony Acabbo, Nancy C. Allen, Roxanna Anderson, Danny Berardinelli, Alba Blocker, Jill Blomgren, Margie Brache, Kari Brody, Nyla Christensen, Diane Cole, Wanda Conway, Joyce Cox, Vickie Cunningham, Allison Davis, Jac Doran, Bryan Fedor, Savitri Frizell, Shelly Fuchs, Mary Garay, Lee Ann Gaston, Lynne E Glace, Robert Grayson, Winifred Grossman, Mary Ann Harrison, Jennifer Hause, May Hazzah-Yorks, Fred Hernandez, Brenda Herrington, Karen Heyden, Mary Anne Hines, Tricia Hobbs, Simon Hochuli, Sheila Houser-Zealand, Laura Jahnsen, Sally Jenkins, Daniel Johnson, Melissa Johnson, Joanna Krueger, Timothyray Laber, Joy Laver, Chris Leibham, JoLea Lewis, Susan Lucas, Sarah Manley, Eileen Mason, Vicki McCoy, Twila Noe, Heather Norlander, Barb Park, Deena Reed, Bill Rodowsky, Shiri Rosenstein, Marnie Scott, Gayle Snow, Dena Mae Stoxen, Dan Walsh, Adam Whitman, Raymond Wieloszynski, Sherry Wilner, Deborah Wilson, Shara Wilson, David Wolf, Shayla Woodall, Nancy Woodruff, Suzanne Woody, Cheryl Wynn, Connie Yust, Tammi Zimmerman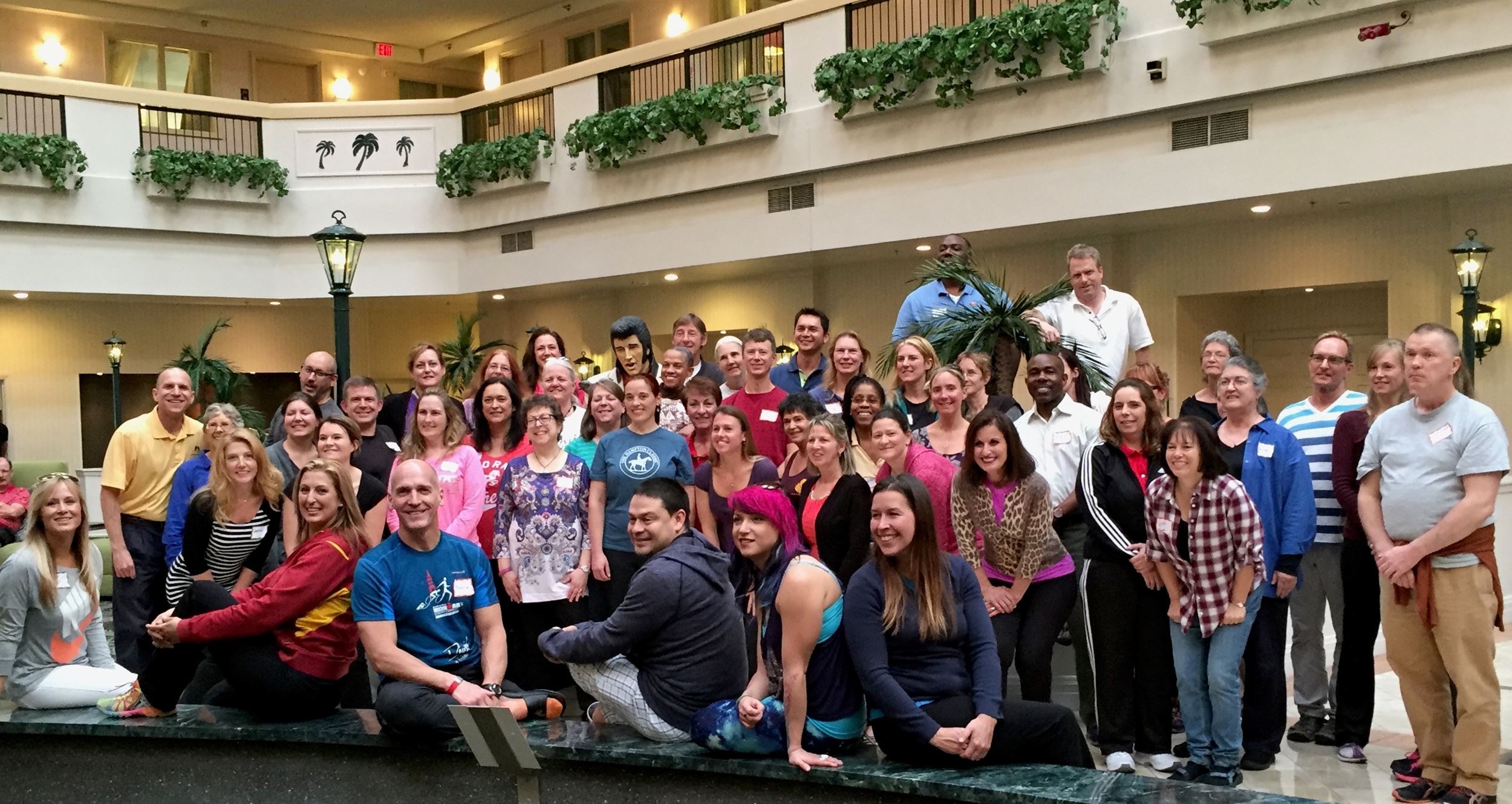 Kathy Adams, Dave Adams, Danny Berardinelli, Kristy Berge, Betsy Bickel, Linda Bidwell, Abra Bittle, Tracie Bollinger, Kari Brody, Gretchen Carrubba, Sharon Caterino, Camille Chivers, Nyla Christensen, Karen Craft, Monica Estrada, Merey Grearson, Holly Hay, Sverrir Hjaltason, Kimberly Hooser, Sheila Houser Zealand, Penny Irish, Roy Jackson, Nicola Johnson, Ravi Kaufman, Claudia Kazmark, William Kelley, Novella Kennedy, Emily Knollenberg, Keith Konegen, Lucie Lasnier, Michael Lathrop, Deirdre Lovell, Vicki McCoy, Jamie Mixer, Amy Monaco, Cindy Moyer, Donald Piranty, Miriam Qualls, Melody Rogers, Shiri Rosenstein, Sarah Rush, Savitri Frizzell, Jennifer Shideler, Michelle Shoemaker, Cec Smith, Gudrun Strmic, Oscar Villanueva, Lindsey Vogel, Cedric Watts, Edie Wilson, Jennifer Wolfe, Stephen Wychock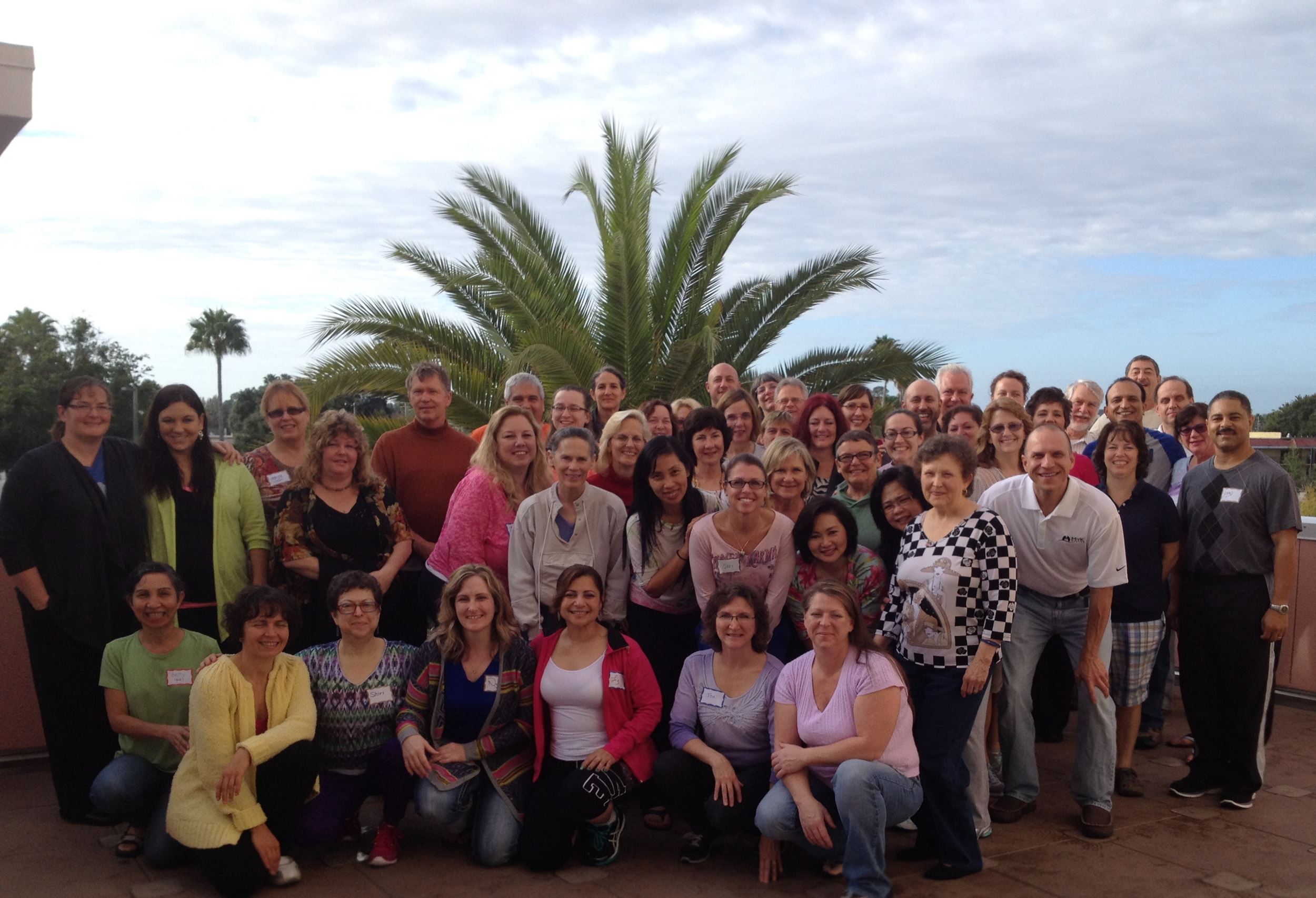 Anthony Acabbo, Kathy Adams, Lam Bauman, Danny Berardinelli, Tracie Bollinger, Shelly Breunig, Kari Brody, Michelle Chamberlin, Nyla Christensen, Elizabete Cruz, Jodi Decker, Sharon Dial, Deborah Ellison, Gail Fitch, Jeanne Flanagan, Misty French, Lynne E Glace, Susan Graves, Fred Hernandez, Mary Anne Hines, Sverrir Hjaltson, Billy Holt, Irene Hujsa, Michelle Jerome, Elizabeth Juarbue, Kurt Kallmeyer, Bob Keller, Andrea Kent, Cynthia "C" Kokonis, Brandalen Leibel, Betty Matheis, Vicki McCoy, Brian Moy, Satish Nair, Kelley Patrick, Katherine Price, Kay Provetero, Marcela Pullmanova, Loraine Roades, Shiri Rosenstein, Charlene Rowe, Rebecca J. Stipp, Chad Summers, Walter Szymkiewicz, Deborah Tanzuaco, Denise Wentz, Sherry Wilner, Ryan Winters, David Wolfe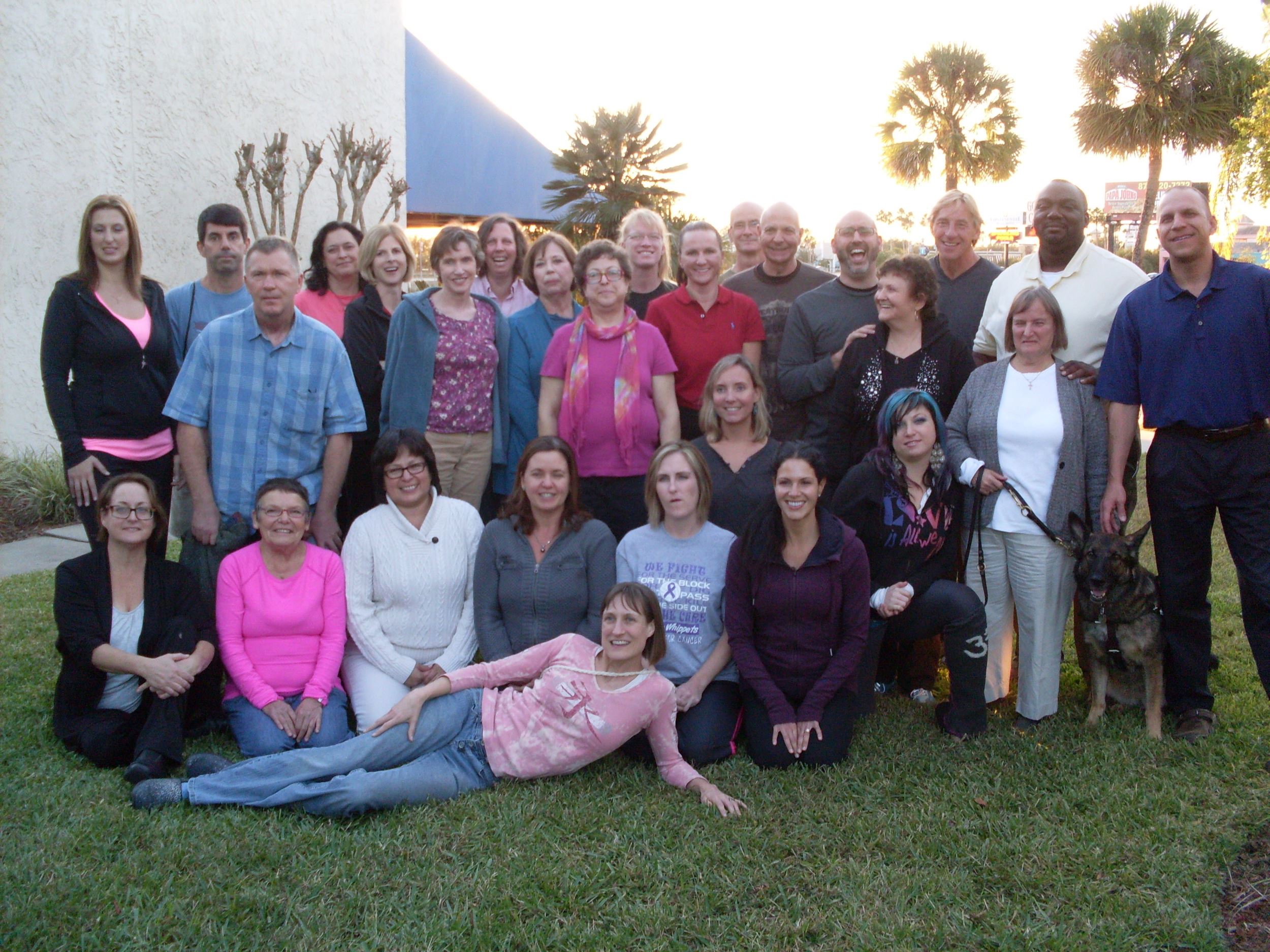 Nyla Christensen, Melissa Fitta, Misty French, Deborah Gray, Bob Grayson, May Hazzah, Sally Jenkins, Ron Locicero, Susan Lucas, Sandy R, Danielle Paris, Donald Piranty, Melissa Posey, Kay Provetero, Shiri Rosenstein, Tara Roussel, Daniel Walsh, Cedric Watts, Rebecca Williams, Jennifer Wolfe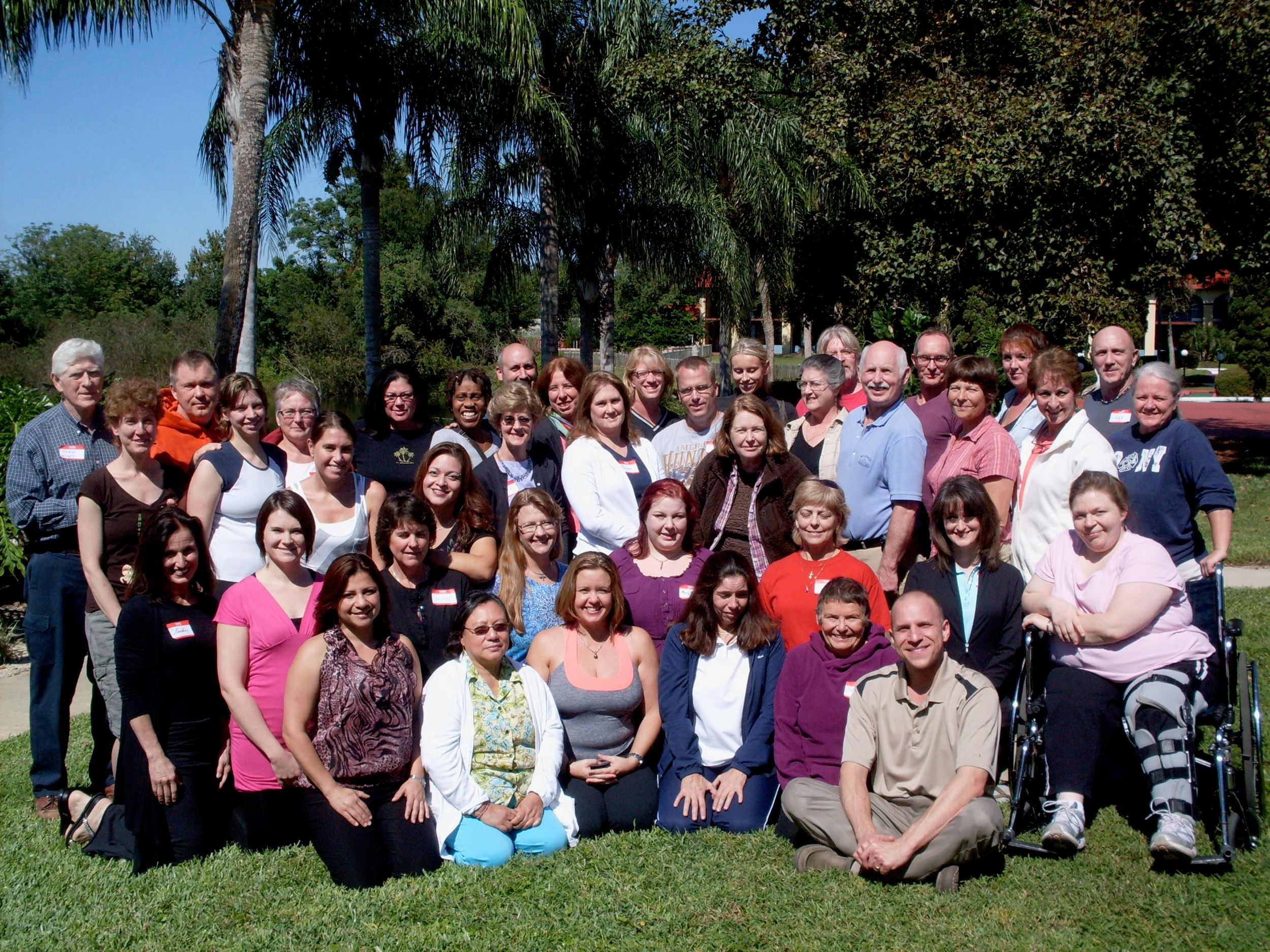 Kari Babler, Danny Berardinelli, Elizabeth Bickel, Linda Bidwell, Park Bishop, Margery Brache, Kimberly Carlson, Emma Clites, Karen Craft, Adela Duran, Monica Hernandez Estrada, Sverrir Hjaltason, Shelia Houser-Zealand, Jer'rell G. Hunt Jr., Stephanie Hunter, Elizabeth Juarbue, Claudia Kaczmark, Izabela Kaminska, Cynthia Koconis, Keith Konegen, Michael Lathrop, Deirdre Lovell, Martyn Luberti, Janice Malloy, Betty Matheis, Marcy Millett, Amy Monaco, Hang T. Nguyen, Kelley Y. Patrick, Jeani M Rogers, Charlene H. Rude, Cec Smith, Gayle Snow, Steve Timmerman, Joy Tremp, Jayne Vose, Debra Vought, Nanci Williams, Shara Wilson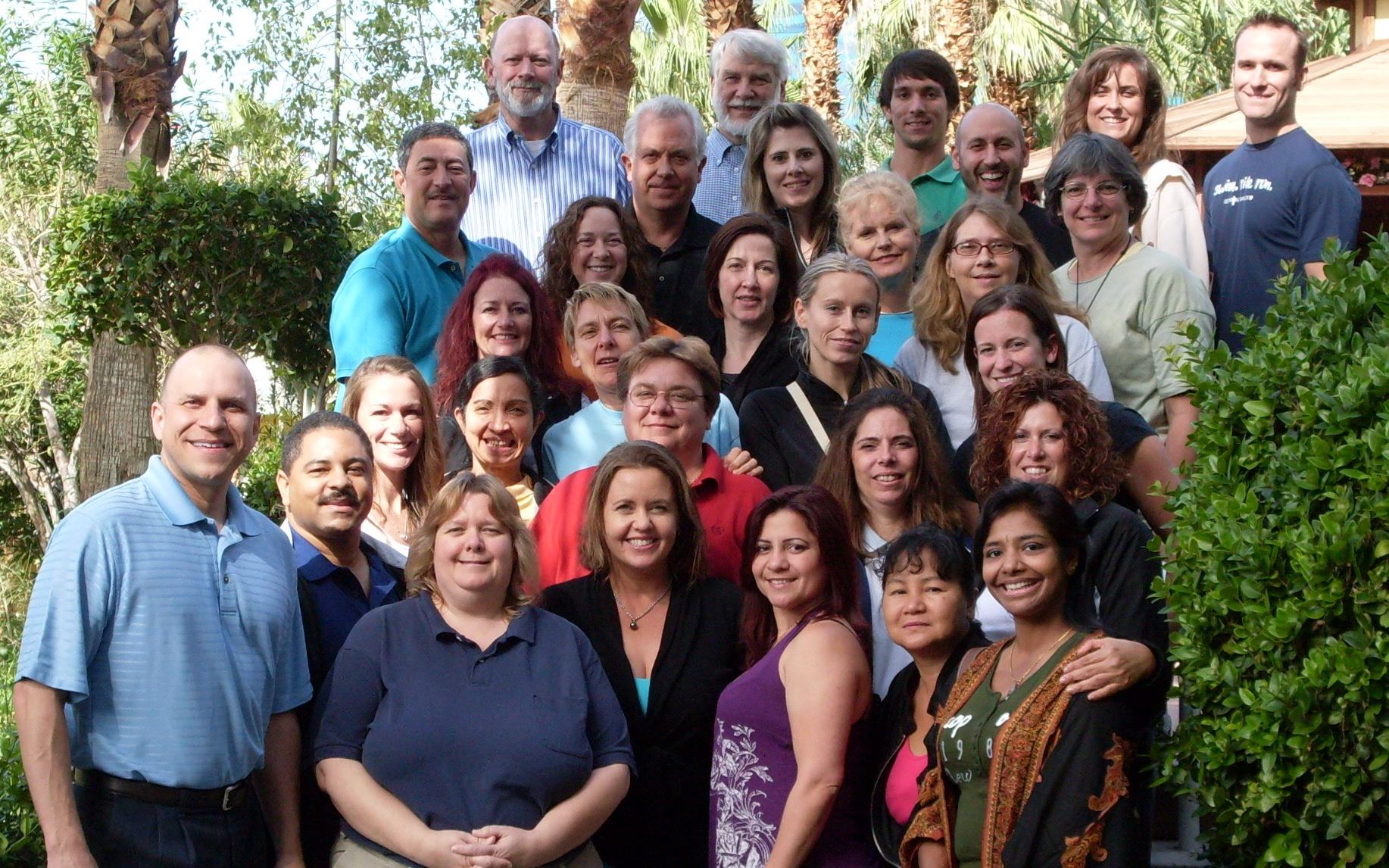 Stacy Barron, Danny Berardinelli, Linda Bidwell, Tammy Brockley, Elizabete Cruz, Melissa Fitta, Jeanne Flanagan, Lynsey Fugate, Carol Hawkins, Fred Hernandez, Billy Holt, Stephanie Hunter, Elizabeth Juarbe, Izabela Kaminska, Christy Keegan, Bob Keller, Timothy Komazec, Melissa Lawson, Kim Leman, Cathy Lloyd, Rosita Messier, Laura Mudd, Carla Reibold, Charlene Rowe, Aruna Sivakumar, Chad Summers, Pamela Wald, Sherry Wilner, Ryan Winters, David Wolf
About The MyoKinesthetic Institute
The MyoKinesthetic System was created by Michael Uriarte, D.C., to help patients living with pain and mobility issues.
Developed with over 25 years of research
10,000+ professionals trained
250,000 CEUs awarded in more than 30 states
MyoKinesthetic System manual therapy techniques can be used by Chiropractors, Physical Therapists and PTAs, Occupational Therapists and OTAs, Athletic Trainers, and Massage Therapists.
I just wanted to share my first success story from your workshop this weekend. I treated one of my athletes with chronic shin splints and she just completed her first double track workout without any pain!
Kari B., Senior Athletic Trainer,
El Camino College
Taking the upper body course has made my practice much better, and I have a better understanding of the neurological aspect of muscular work. I've had (players) tell me how much better they have responded to this treatment after past therapy sessions that have not succeeded. I can't wait to take the lower body course!
Steve., ATC, LMT
Chicago Cubs organization
I just left my post-polio patient. I did an L5 treatment. She got up and began to walk and said 'Oh my God!' I said 'what? … what?' There is no low back pain, but more importantly her stability and balance has improved! This is a long-time private patient. We are both thrilled with the results!
Ricki R., Physical Therapist
This is by far the best online course I have ever seen. You went all out and it shows!
Dennis C. DC
I told myself that if this technique does half of what Dr. Uriarte says, I have to learn it. After class I used it on my non-responding frozen shoulder patient. After his first treatment, he was pain free. After his second treatment, he regained 80% of his movement. This stuff is unbelievable!
Pete W. DC
Over the course of my twenty-four years as a licensed therapist, I have not found any other continuing education class that is as helpful, insightful, and scientifically based- as well as immediately useful for clinical application.
Ron LoCicero PT
Dr. Mike is a very effective teacher and as a rehab specialist I found his inclusion of rehab exercises to reinforce the protocol particularly helpful. Dr. Mike connected with and communicated with the class as though he had a specific understanding of our profession, almost like he was a PT himself.
Bill R. PT
I have been practicing since 1995 and taken many ce classes. I can honestly say this is the ONLY technique I carried into my practice and use on a daily basis. Dr. Mike doesn't teach about bones, but about treating the muscles along a single nerve pathway to correct posture, balance, ROM and pain.
Angie W. PT
Dr. Uriarte provides hands on postural analysis and treatment and effectively explains the rationale of how the nervous system is impacted by resetting the muscles on a specific nerve pathway. The PT's I work with ask me to work with certain patients because of the results I get using MYK.
Roxanna A. PTA
Dr Mike's knowledge of and ability to teach A & P as well as technique is far above/beyond Massage Therapy Instructors whose classes I have taken. Postural evaluation allows you to zero in on specific problems and treatments. My practice/ability has taken a giant leap toward the medical.
Karen C. MT
This technique has increased my knowledge of the body systems as a whole, therefore allowing me to help my clients in a more efficient and complete manner.
Miriam Q. MT
MYK is completely different than any other massage technique I've studied, practiced or otherwise come across. Dr.Uriarte is the best instructor I've had because of the way he explains and delivers information. Each time I take a course I learn something new, because the technique is constantly evolving.
May H. MT
This technique is so different than any other I have studied that I find
nothing else compares. I am trained in Osteopathy in the UK and in massage
in 3 countries over 30 years. How good is Dr. Mike? Who else could make people put in several 10-hour days in a row and still have them try to keep you from leaving as they want more? MYK is simple and elegant, saves time, gets great results that patients love and they are happy to pay.
Gayle W-S. MT
The information in the manuals is exceptionally well done and very complete. Dr. Mike has away of explaining the material that makes everyone understand, and if some one does not "get it", he takes the time to work with that individual till he does. This material is definitely unique, ORIGINAL, and produces excellent results.
Park B. MT
Dr. Mike has an uncanny method of making the most complex concepts easy to understand, but most of all is ever encouraging and willing to share what he knows. MYK has given me one success story after another, my clients are happier, I am happier, more efficient and less stressed about outgoings and overhead.
Deirdre L. MT
Dr. Mike is a brilliant instructor. He is a wealth of information and presents the MYK System in a way that makes learning FUN again! MYK has allowed me to keep practicing as a massage therapist when I couldn't physically do traditional massage any longer. I am able to continue to help people feel better, hold their results longer, all with less strain on my body.
Nyla C. MT
MYK is totally different than any CE class I've ever attended. Dr. Mike has a unique teaching style that is full of humor. My whole survival in this field is due to being trained in this technique.
David W. MT
MYK is a faster treatment and my clients prefer this. Dr. Mike is very approachable, enjoyable, dedicated and enthusiastic instructor. MYK is a different approach to each specific problem and I can give a treatment accordingly.
Melissa J. MT
MYK has changed the way I practice and is not like anything else that I have studied. MYK helps me treat more than just symptoms, it helps me discover and treat the root cause of pain. Dr. Mike is one of the best teachers. His willingness to answer all questions, make me think, and make himself available after we go back to our practices. I will continue to re-take classes from Dr. Mike knowing I will come home having learned many new things.
Sally J. MT
Over 23 years I have studied a lot of therapies, the last 16 years averaging 120 hrs/year. I have never come across a technique that is similar to MYK, nor with so many applications with such great results. Dr. Mike is one of the best instructors I have had. He interjects humor into his class and inspired me to be a better LMT.
Steve Z. MT
Dr. Mike shows enthusiasm and a real passion for MYK. He encourages us to be committed to help people who could not be helped by other methods. The classes attract therapists with a drive to go further in their desire to improve their clients quality of life.
Bete C. MT
I have been practicing massage since 1988. I have enjoyed some fabulous classes and others that simply rehashed old techniques. In all that time I never encountered the innovated and revolutionary work being done by Dr. Uriarte. His passion and dedication cannot be duplicated.
"C" K. MT
Back to Top